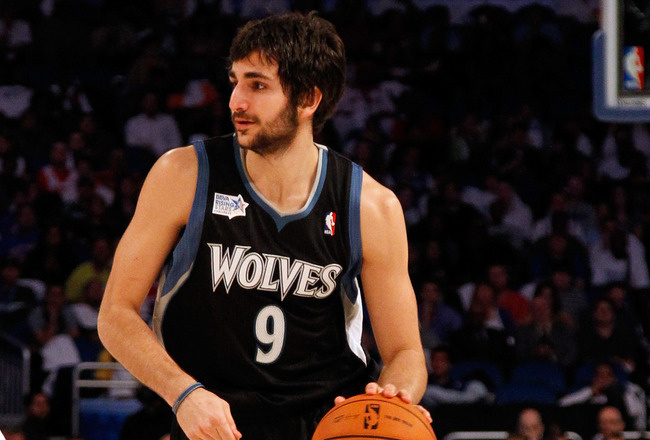 The most anticipated player of the Minnesota Timberwolves ended his season earlier than expected.  In a tight match between the Los Angeles Lakers at Minnesota on Friday, the Wolves were up 102-101 late in the game.  With only 17 seconds remaining, Kobe Bryant collided into Ricky Rubio, knocking him down.
While charged a blocking foul, Rubio was unable to get up.  He was taken to the bench being examined and tried walking, barely being able to apply pressure to his left knee.    The Timberwolves lost to the Lakers 102-105 and probably their chances of making the playoffs.
Reports later clarified that Rubio had suffered a torn ACL, finishing his phenomenal rookie year.